OUR PROPERTIES
Lawmark owns and manages a diverse portfolio of properties that ranges from architecturally distinguished buildings in the Des Moines Skyline to destination business centers with innovate food services.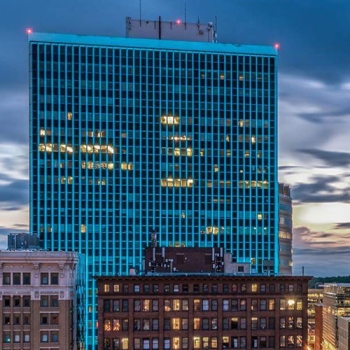 Financial Center
OVERVIEW:

The Financial Center is an A class predominant International Style high-rise and Des Moines' 4th tallest office tower. Newly updated finishes and common area amenities make Six Sixty-Six Walnut the place to be.

SIZE: 528,248 Sq feet

TYPE: Class A professional office

AMENITIES: On sight heated luxury parking; Class A finishes, Wellness center, Conference facilities, Turnkey executive offices, Flexible floor plans, Vast window lines, Efficient layout, 24/7 security; Skywalk access.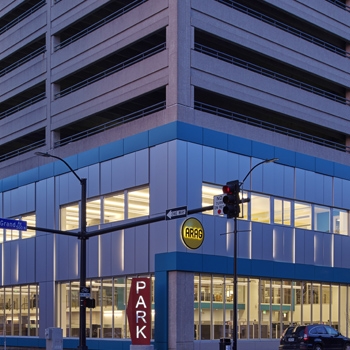 ARAG Building
OVERVIEW:

The ARAG Building at 500 Grand was renovated in 2017, and received deal of the year from the Iowa Commercial Real Estate Association.

SIZE: 280,440 Sq feet

TYPE: Office, Retail, Parking Garage

AMENITIES: 675 on site parking stalls; Predominant building signage; Main and Main location; Adjacent to Wellmark YMCA, Savory Boutique and Hyatt Hotels; Skywalk access hub.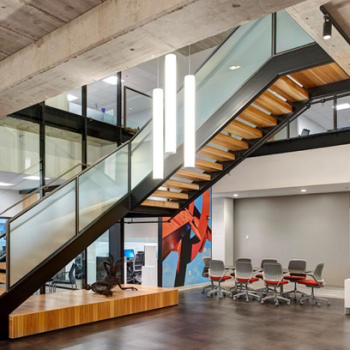 DSM Partnership Building
OVERVIEW:

The newly renovated 700 Locust Street DSM Partnership Building is a mix use complex offering office, retail and parking in the heart of the Des Moines CBD.

SIZE: 283,556 Sq Feet

TYPE: Office, Retail, Parking Garage

AMENITIES: 750 luxury parking stalls, On site 9 restaurant eatery, $12MM renovation in 2016; 100% occupancy, Skywalk access hub; Adjacent to Marriott Hotel.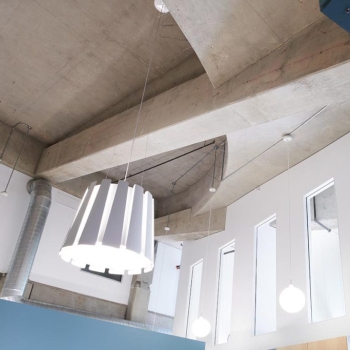 Space2Work
OVERVIEW: Space2Work.com is a fresh, new design in downtown Des Moines. In addition to fully furnished, executive individual offices tailored for one or two occupants, Space2Work has 3-5 person office suites for multi person companies that need their own space but don't want the hassle of procuring furniture and internet.

SIZE: 25,000 SF

TYPE: Executive Office Suites

AMENITIES: Fully Furnished; Covered parking (additional cost per stall); High speed internet; boardrooms with high quality presentation media;
'Break out' areas; Coffee, tea, and hot chocolate provided; Weekly janitorial services; Highrise exposure; Skywalk presence and entrances; Access to
printer/copier/scanner.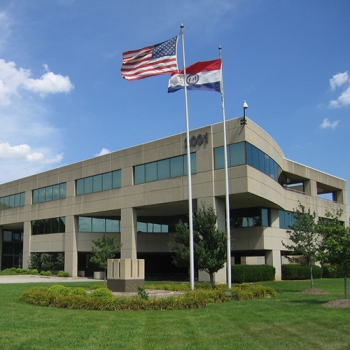 Norgate Center
OVERVIEW:

Kansas City Business Center is located in Northern Kansas City, Missouri. Sitting on redundant power and IT feeds make Norgate Center uniquely positioned for large and mid sized high density office users.

SIZE: 317,000 SF

TYPE: Large floor plate professional office

AMENITIES: Corporate park setting; Direct I29/I35 access; Airport proximity; Robust employee base; Fiber redundancy, Dual/redundant power sources; High parking density.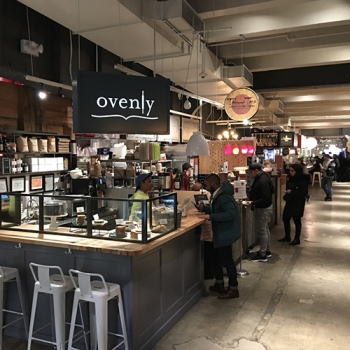 Local Bites Food Court
OVERVIEW:

Designed with the mom and pop restaurant owner in mind, Local Bites has 9 individual restaurant concepts. Lawmark partnered with local entrepreneurial minded chefs to create a lunchtime mecca for the 80,000 downtown daytime workforce in Des Moines CBD.

SIZE: 12,000 SF

TYPE: Not your average food court

AMENITIES: Code compliant turnkey restaurant; Marketing and social media management; Daily dining area cleaning, Grease trap and hood maintenance and cleaning.
Talk to a Lawmark representative about your next project.